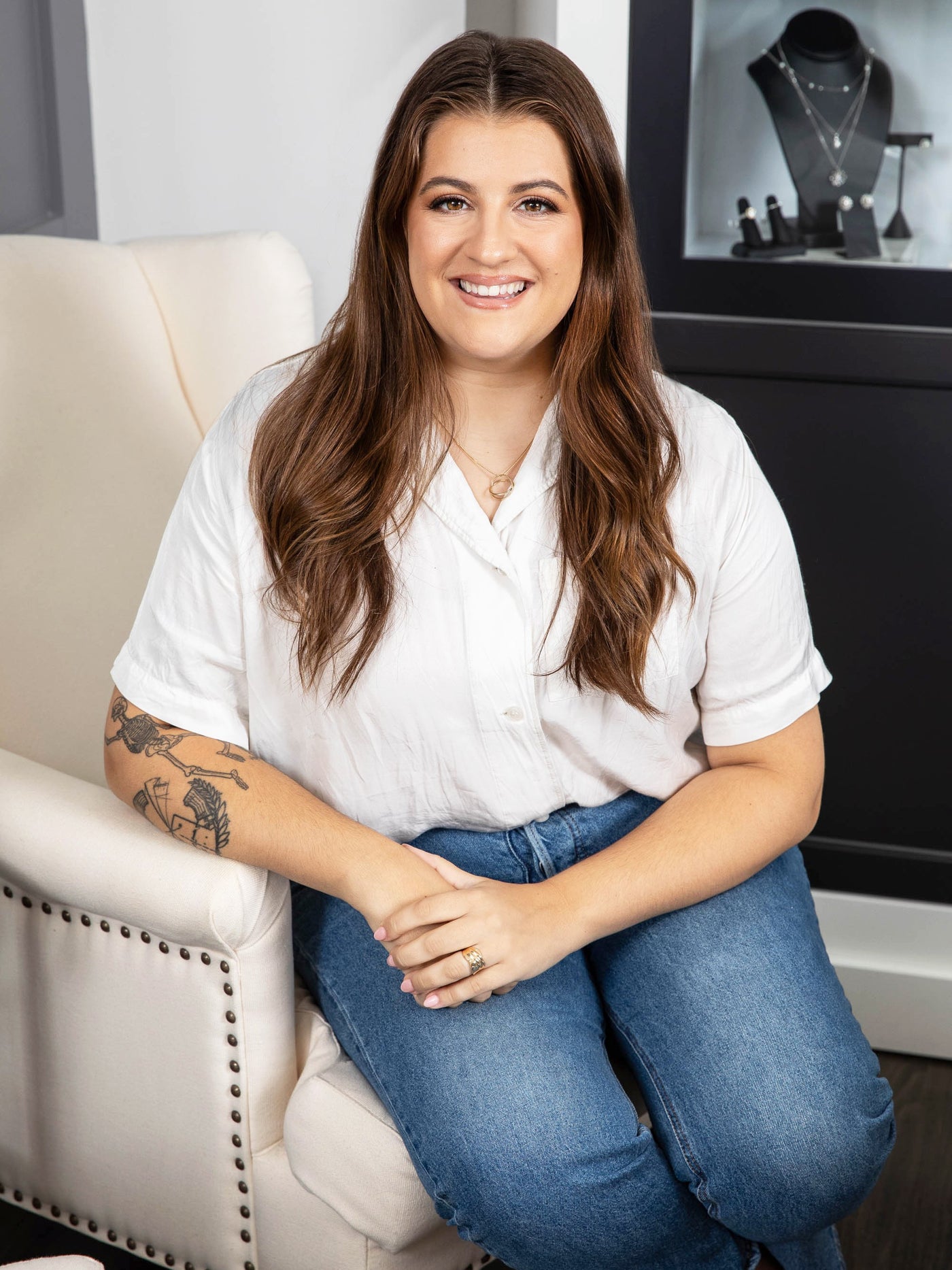 Hey there! Let's meet
Kaitlin Cavallo
Production Manager
Kaitlin never imagined that she would make jewelry a career, but she's so thrilled she has!

Since starting working at age 16, Kaitlin has continuously held two jobs - one in theater, and one in organization. These organizations have ranged in their industries, from food service to political campaigns, and rounding out in the non-profit world. After several years of juggling art and project management, Kaitlin found a way to marry them: fine jewelry! Two years ago Kaitlin joined her first engagement jewelry company as a sales associate, quickly moving into operations, and loving every second of it. Now, she is so excited to be working with the L. Priori team!
more about kaitlin
Let's have some fun.
Your favorite LP piece: the Aster Ring - classic with a twist!
What is your favorite holiday? Halloween!
Simple pleasures: trying new restaurants with my partner, taking our dog to the dog park, and iced coffee :)