Made just for you
With Love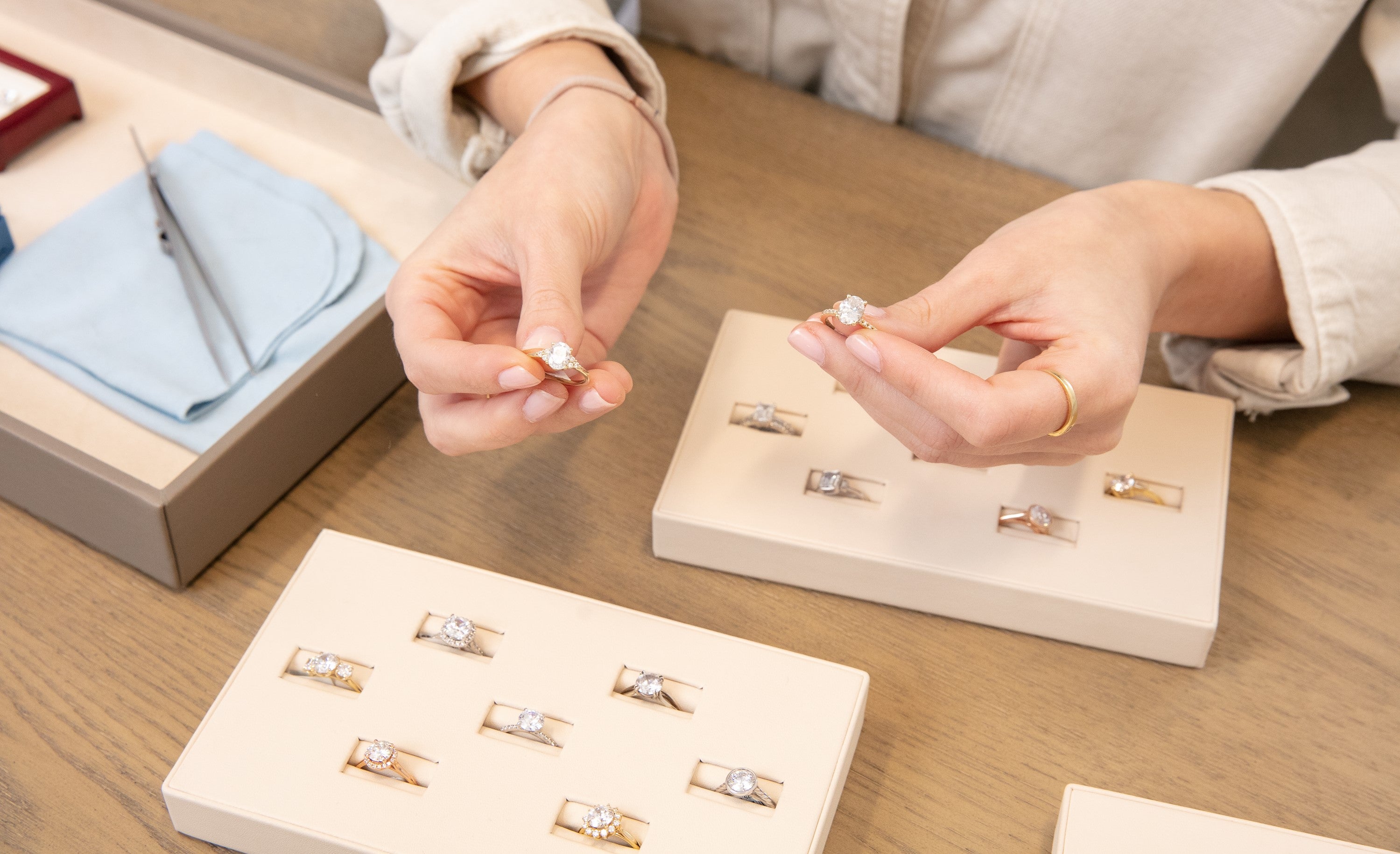 Your Love Story, Designed.
Book a private appointment with one of our talented Design Consultants, who will get to know you and your love story before diving into creating the ring of your dreams. Together, you'll make your stone selection and mock up an engagement ring design that truly represents the uniqueness of your personality and relationship.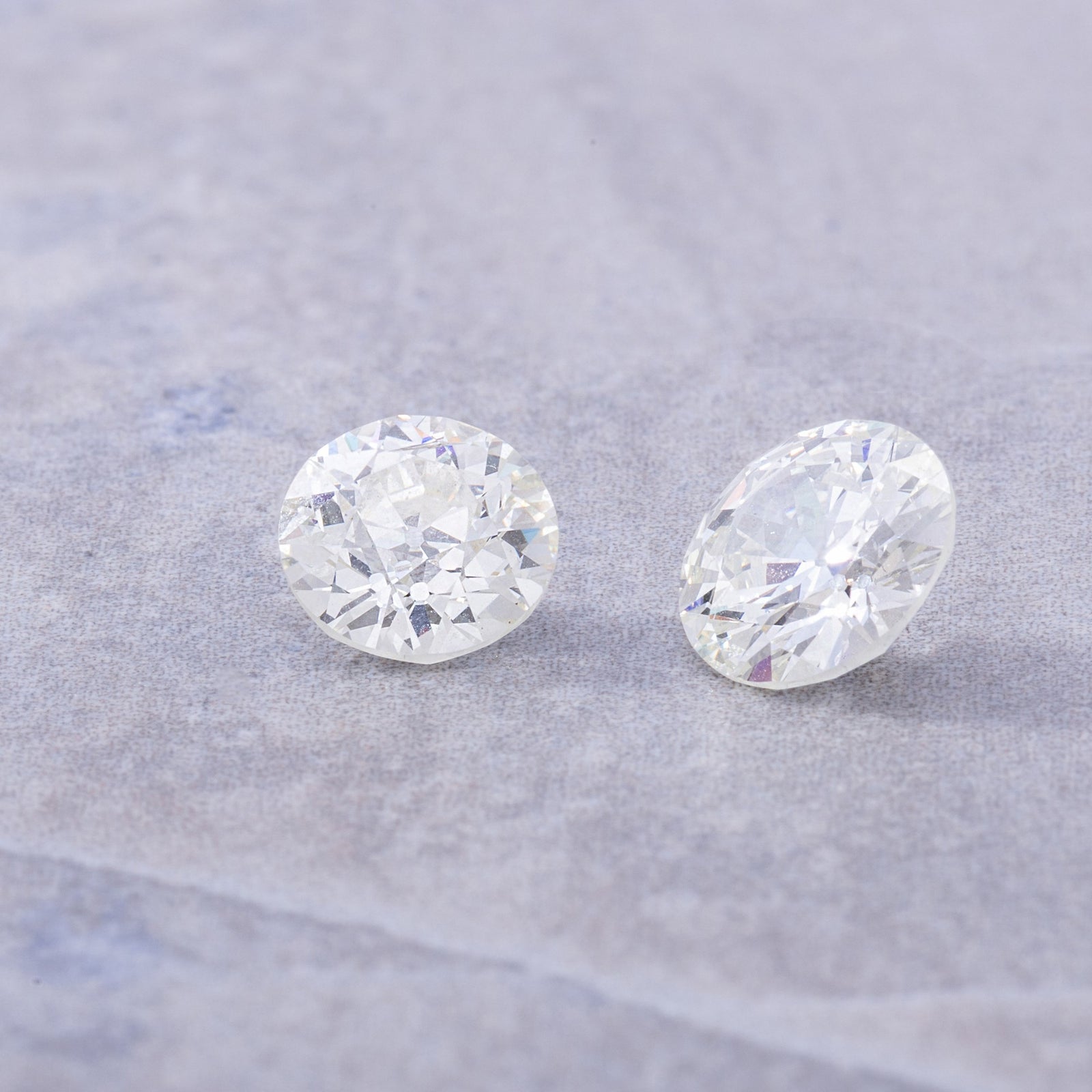 It's All In The Details.
After your dream stone is picked and your design concept is finalized, you'll be able to confidently make any necessary adjustments after having a wax model, which is made-to-scale, review of the ring before your piece goes to production. From the fit to the design details, you'll have the ability to make sure everything is perfect before we set your stones. Once you sign off, our master casters, goldsmiths, and diamond setters will hand-craft your design.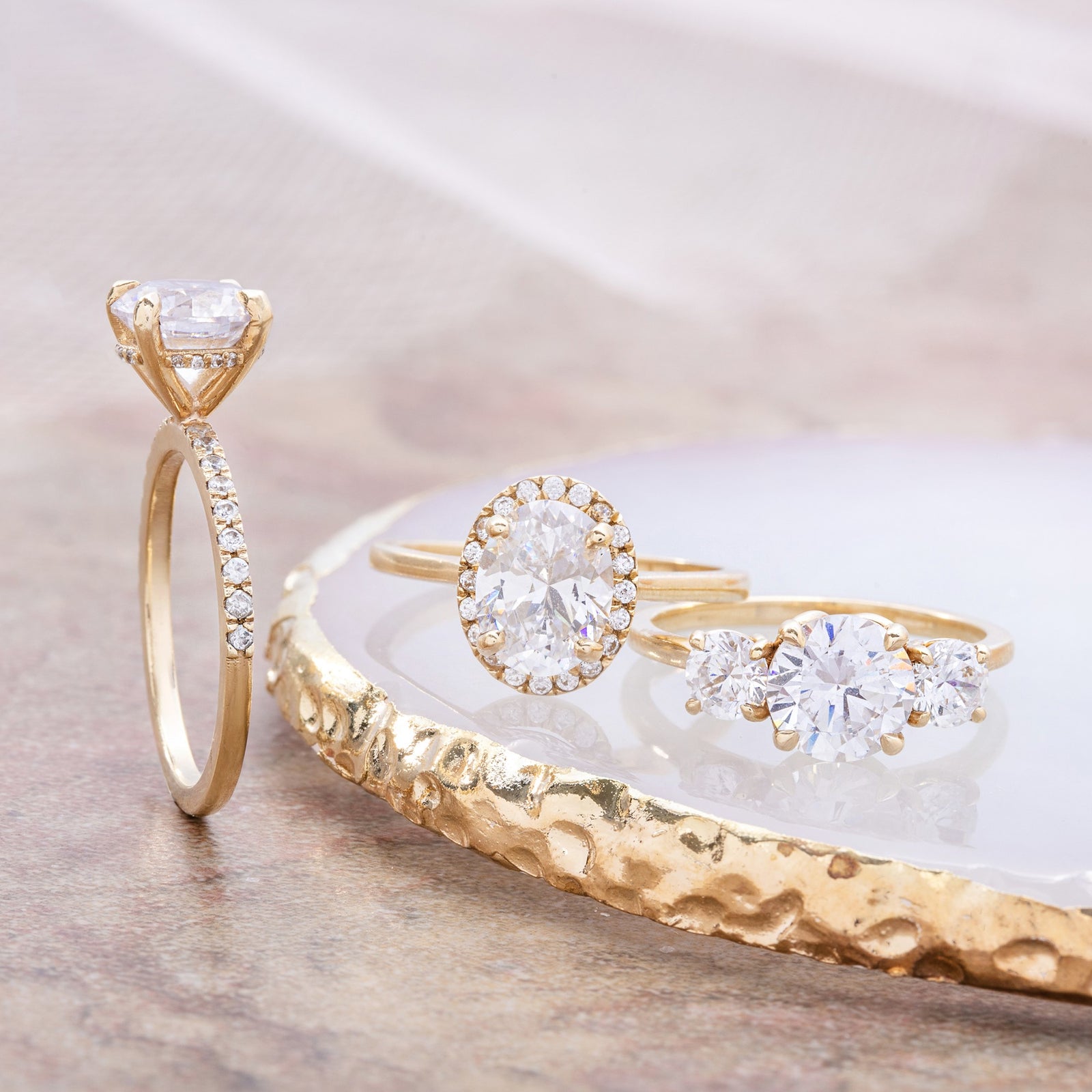 An "I Do" Timeline That Works For You.
It can be hard to plan the perfect proposal when you aren't sure when the ring might arrive. Since we have in-house bench jewelers, our production and delivery timeline is about 6-10 weeks, so you will be able to plan accordingly. Should you need a rushed design experience, we can discuss an expedited timeline during your first appointment. Additionally, you'll receive an appraisal for your insurance provider with delivery of the ring.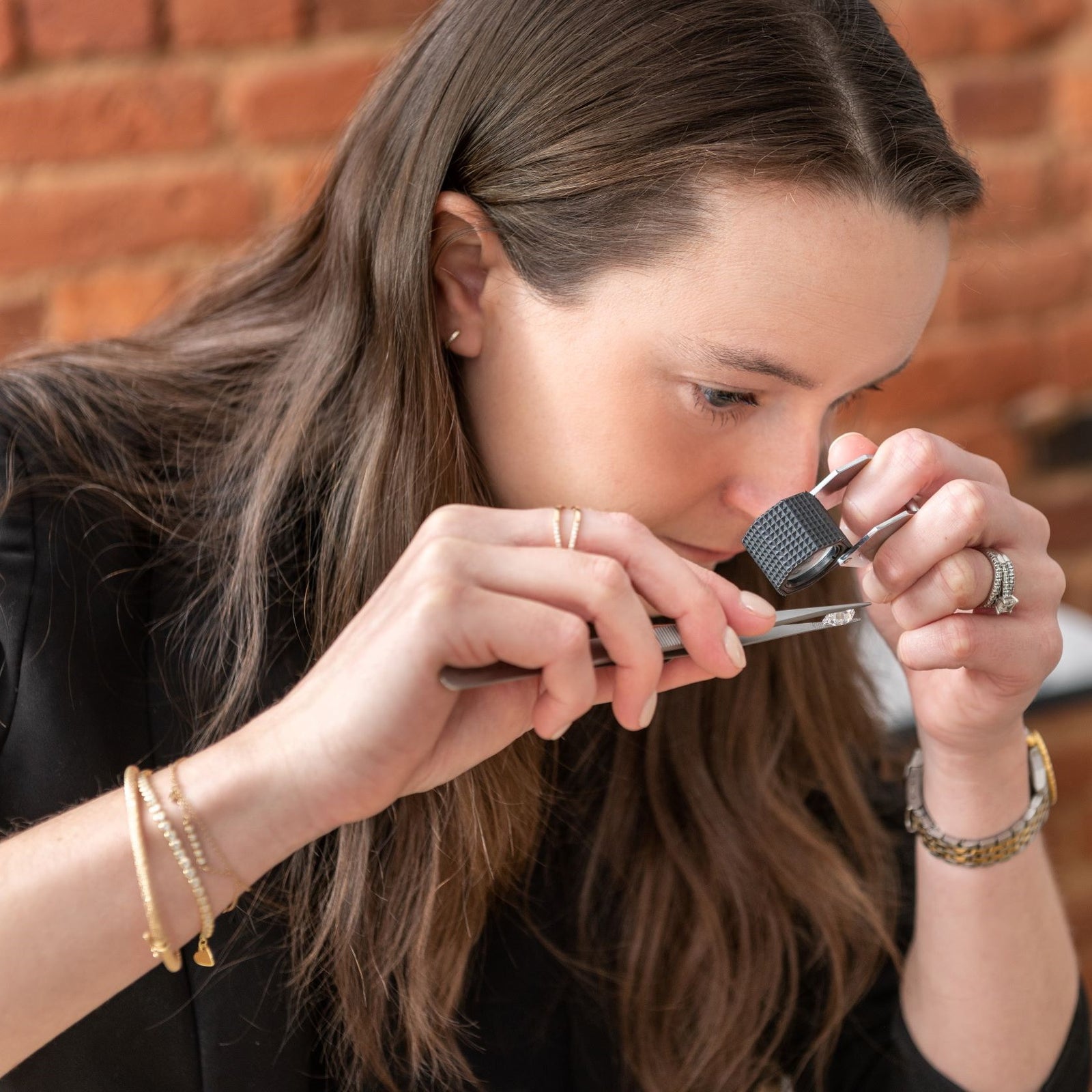 Our Ethics.
We work with you to ensure that your ring can be produced as sustainably as possible. From lab grown diamonds to moissanite to repurposing heirloom stones, we aim to source as responsibly and ethically as we can.
Learn More About Our Process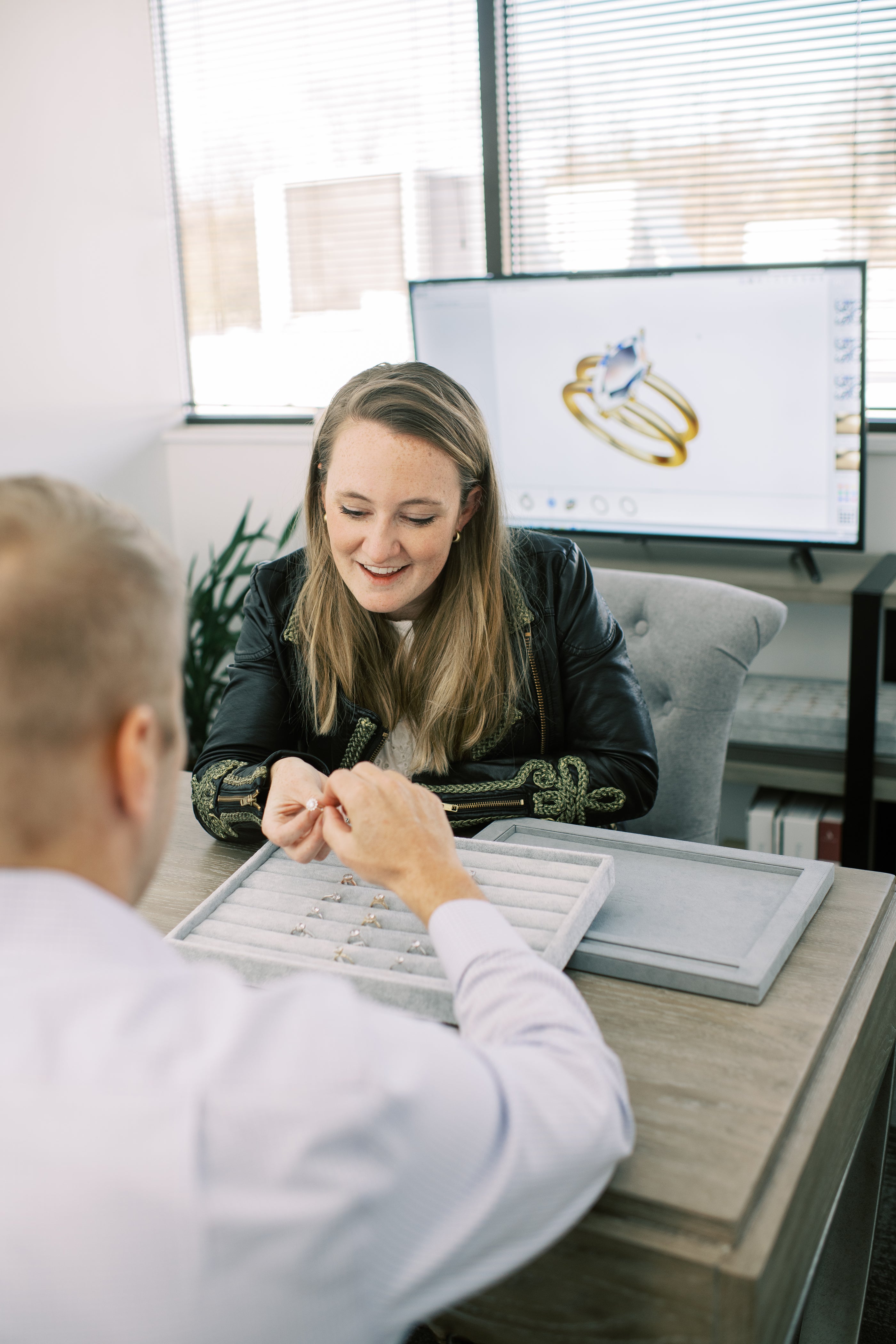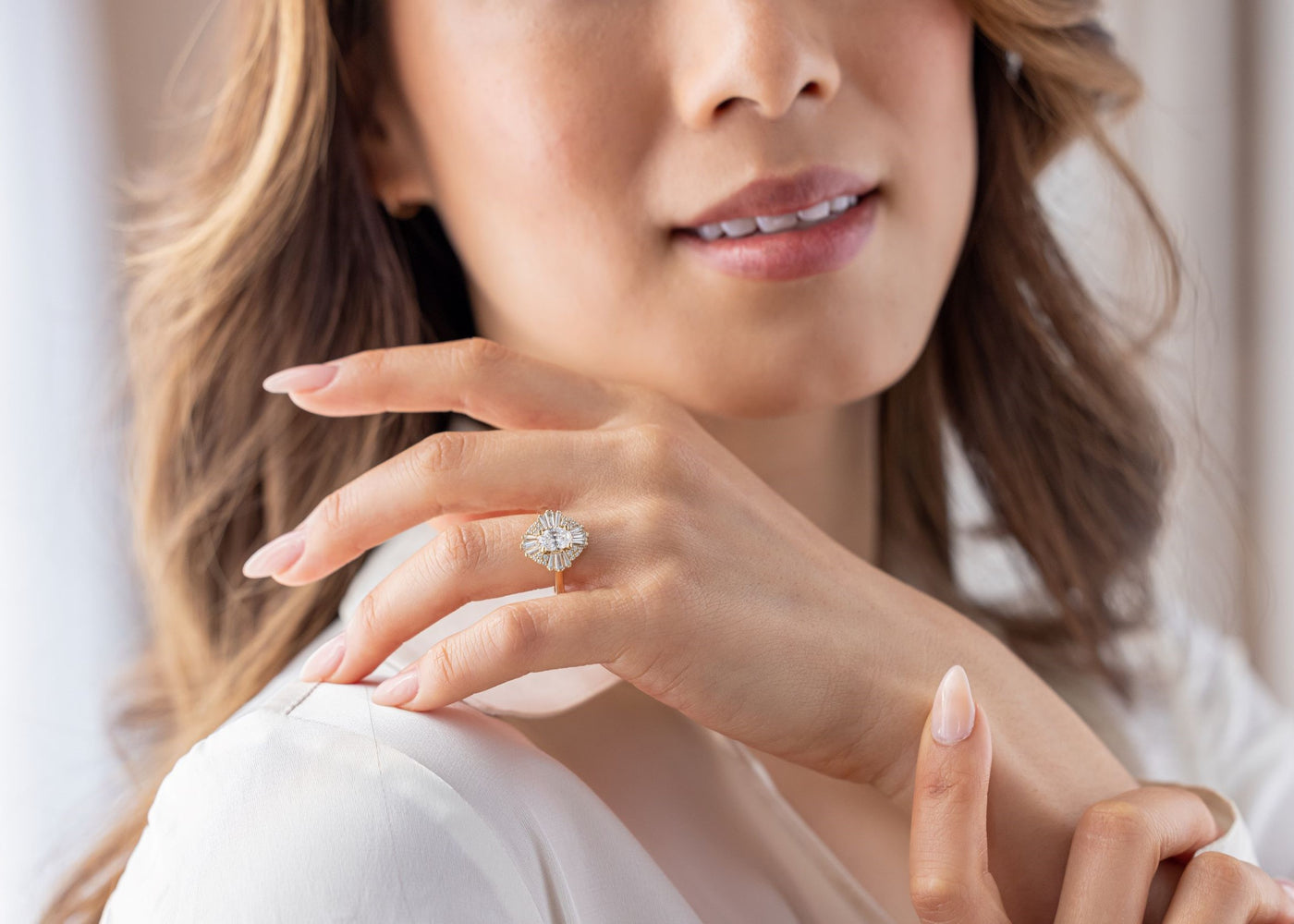 Inspo ahead
Our Custom Creations
Our clients have amazing vision, and we love working with them to bring that vision to life!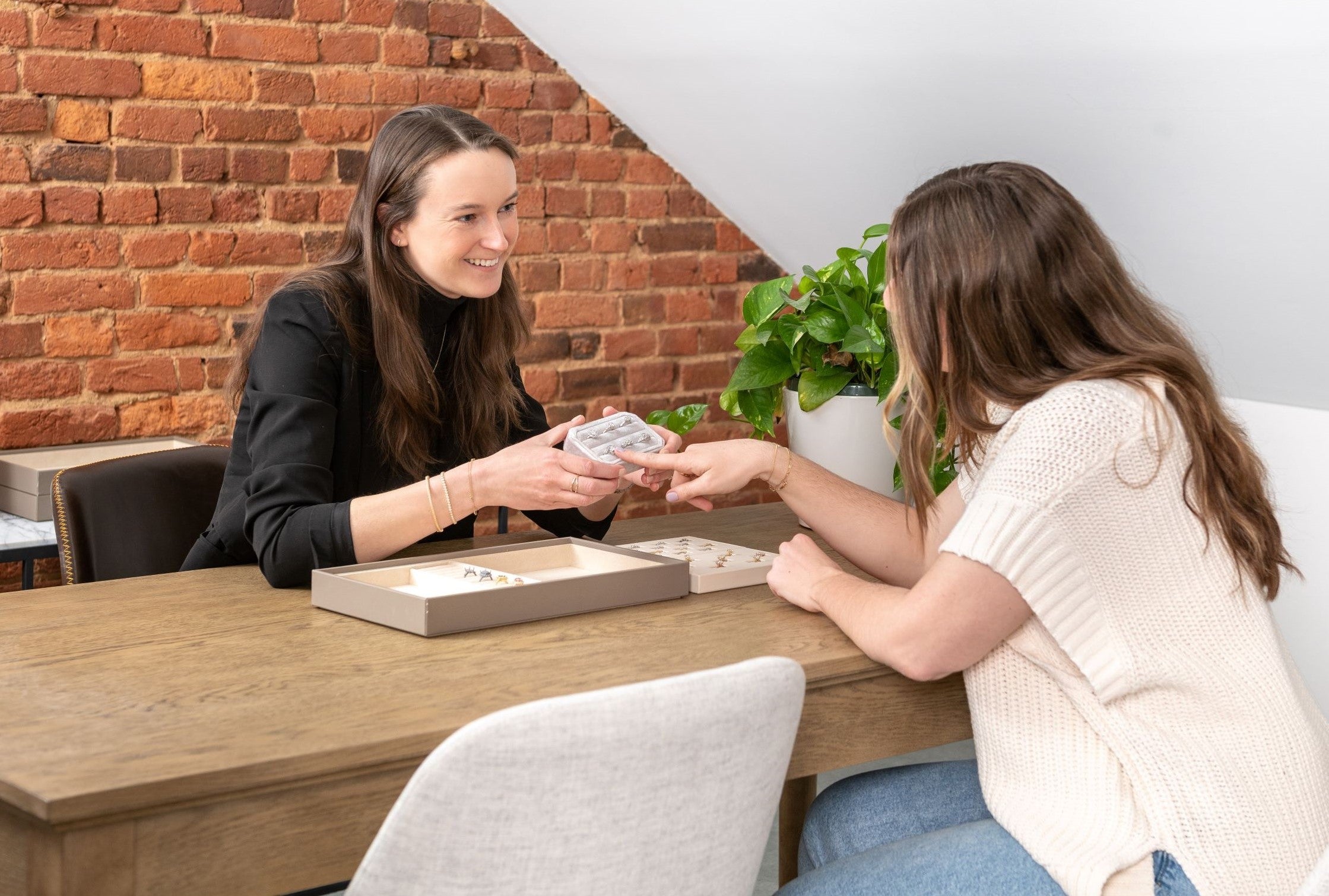 Your dream ring awaits
Ready to get started?
Meet with one of our Design Consultants to begin your custom ring design.
FREQUENTLY ASKED QUESTIONS
Custom Engagement Ring Process
Most projects take anywhere between 6-10 weeks to complete from your first appointment.
We always strive to meet your budget as best we can! A custom setting is typically in the $1,500 - $5,000 range.
Yes! If you are willing to skip the wax review and rely on our computer renderings we can rush your ring for an extra fee of $350.
Yes, we always use recycled gold and platinum, and our diamonds and gemstones are sourced from vendors whose values align with ours. That means they are as gentle on the earth as possible, and treat their miners and stone cutters with respenct and fair pay.
We're thrilled to source conflict free diamonds. Antique diamonds, Canadian diamonds, and lab grown diamonds are all responsible choices with their own pros and cons.
Yes, we do, and we're happy to source you a selection of lab grown stones for your appointment!
Absolutely! The only exceptions are badly damaged stones that may not survive the unsetting and resetting process.
For more on our Bridal Heirloom Redesign process - visit here.
Along the way we'll show you samples, computer generated renderings, and even a to-scale wax model of your ring. We don't like surprises!
Of course! We're happy to help you upgrade your ring in any way you'd like.
Important note: if you plan to fully trade-in your ring, we can only take natural, mined diamonds and cannot accept lab grown diamonds towards a trade-in value.
Our metal castings are done by the top casters in America. Finishing, stone setting, and minor repair work is all done in-house by our skilled bench jewelers.
More specialized work, like engraving or stone recutting, is done by our network of to-the-trade-only craftsmen, most of whom are in Philadelphia.
You bet! Our team of Graduate Gemologists complete a full appraisal after your ring is finished. You'll be provided with necessary paperwork at the time of pick-up, this will come in handy when you're setting up insurance for your ring.
Due to the unique and personal customization of your ring, all custom engagement ring orders are final sale.
Always: clean your ring weekly, bring in every 3-6 months for a free professional cleaning, get prongs checked regularly, and put your ring in the same exact place every single day.
Never: wear your ring to bed, shower with your ring on, swim with your ring on, or wear your ring to the gym.
We believe that love is love, and proudly serve the LGBTQ+ community, because inclusive love is the best kind of love there is! We can work with you to create a ring that perfectly suits you in every way.
Never hesitate to reach out with any additional questions! Send us an email at hello@lpriorijewelry.com and we'll get in touch as soon as we can.