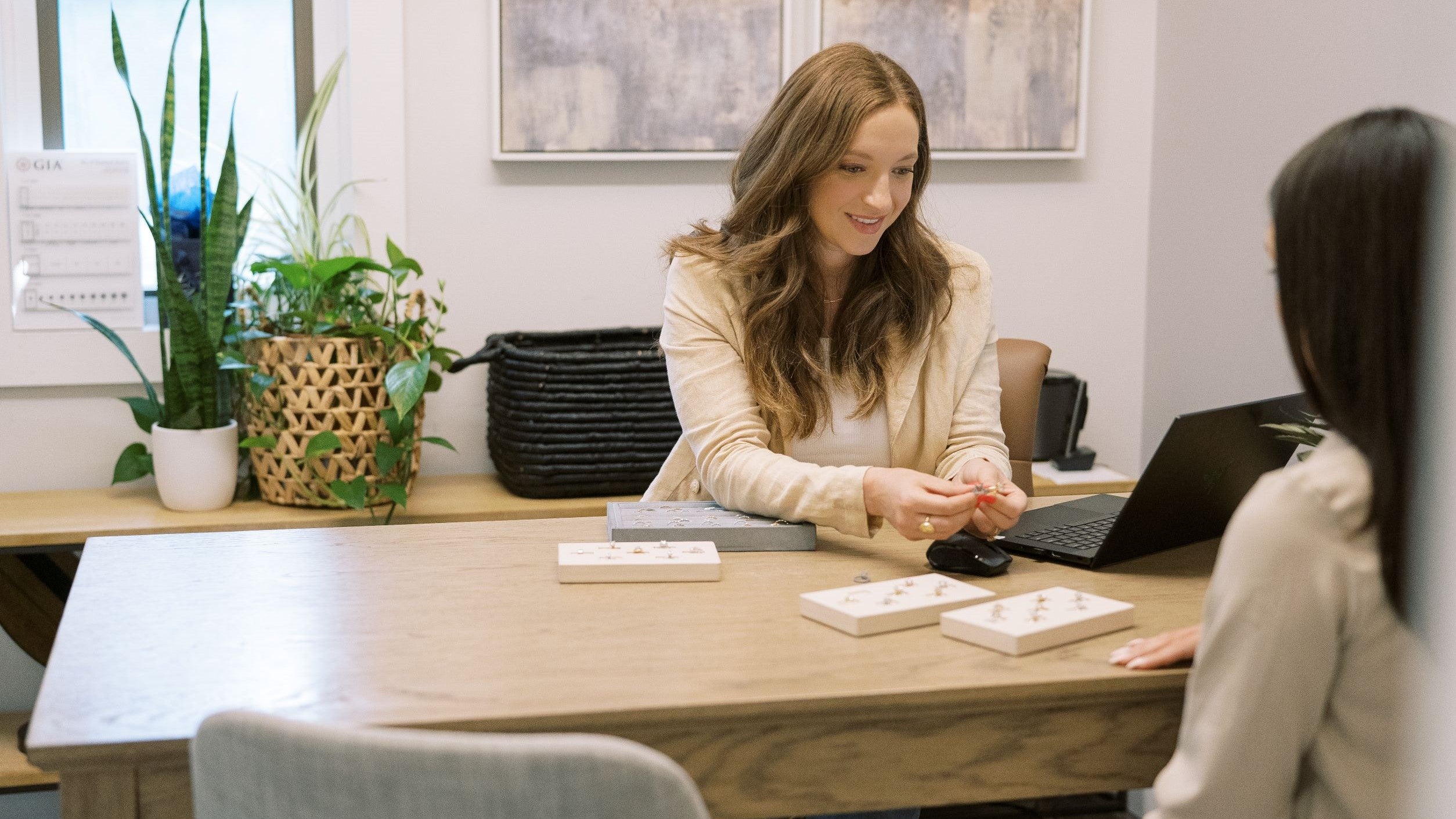 Let's get started!
Make An Appointment
I don't know about you, but we're excited. Book your private appointment today to get started on designing your dream engagement ring, shopping for wedding bands, redesigning an heirloom piece, or shopping for a treat-yourself gift!
come create with us
Here's what to expect...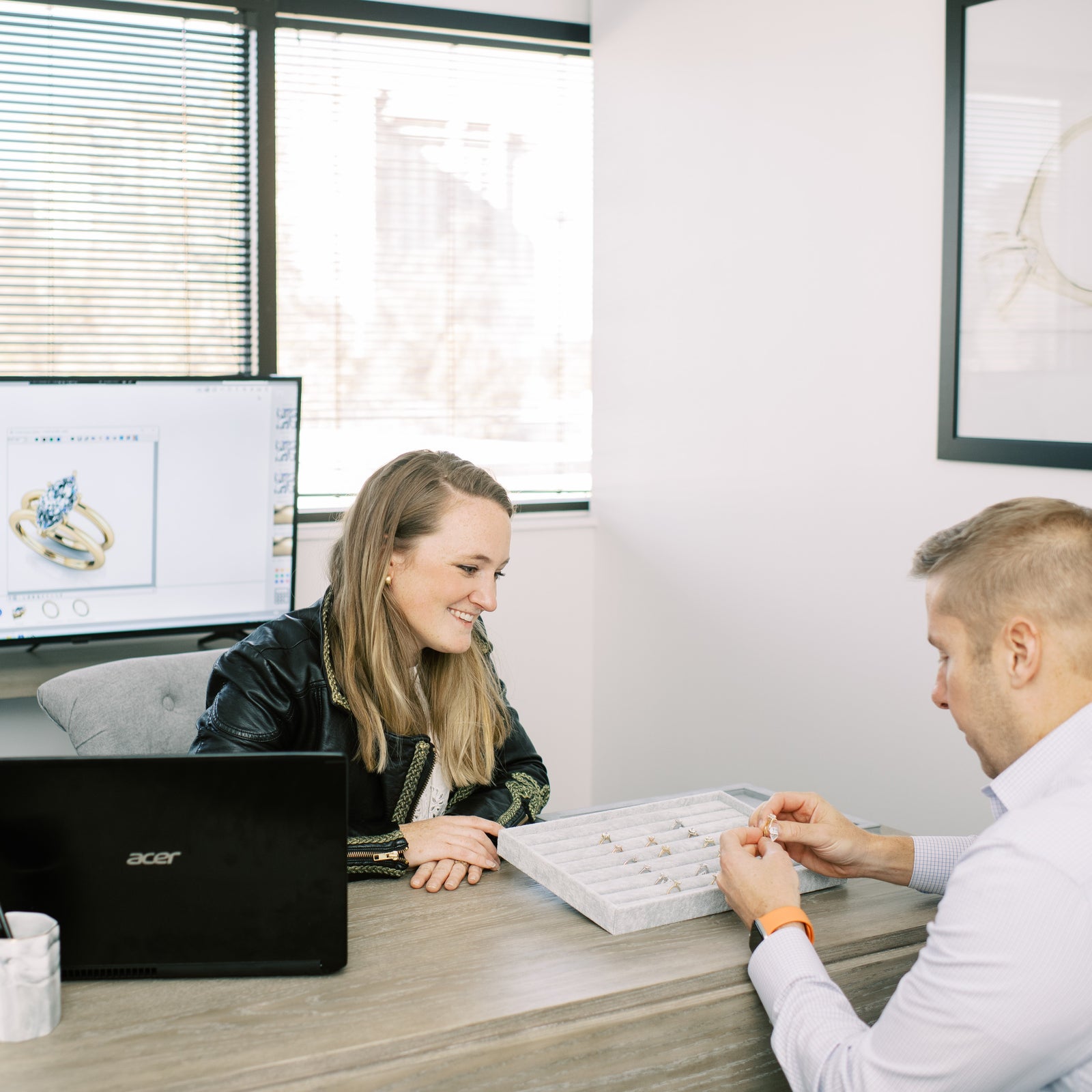 One-on-One Consultation.
Meet with us in our private, low-pressure showrooms - our Design Consultants will work closely with you through every step of the process. Together, you'll make your stone selection and mock up an engagement ring design that truly represents the uniqueness of your personality and relationship.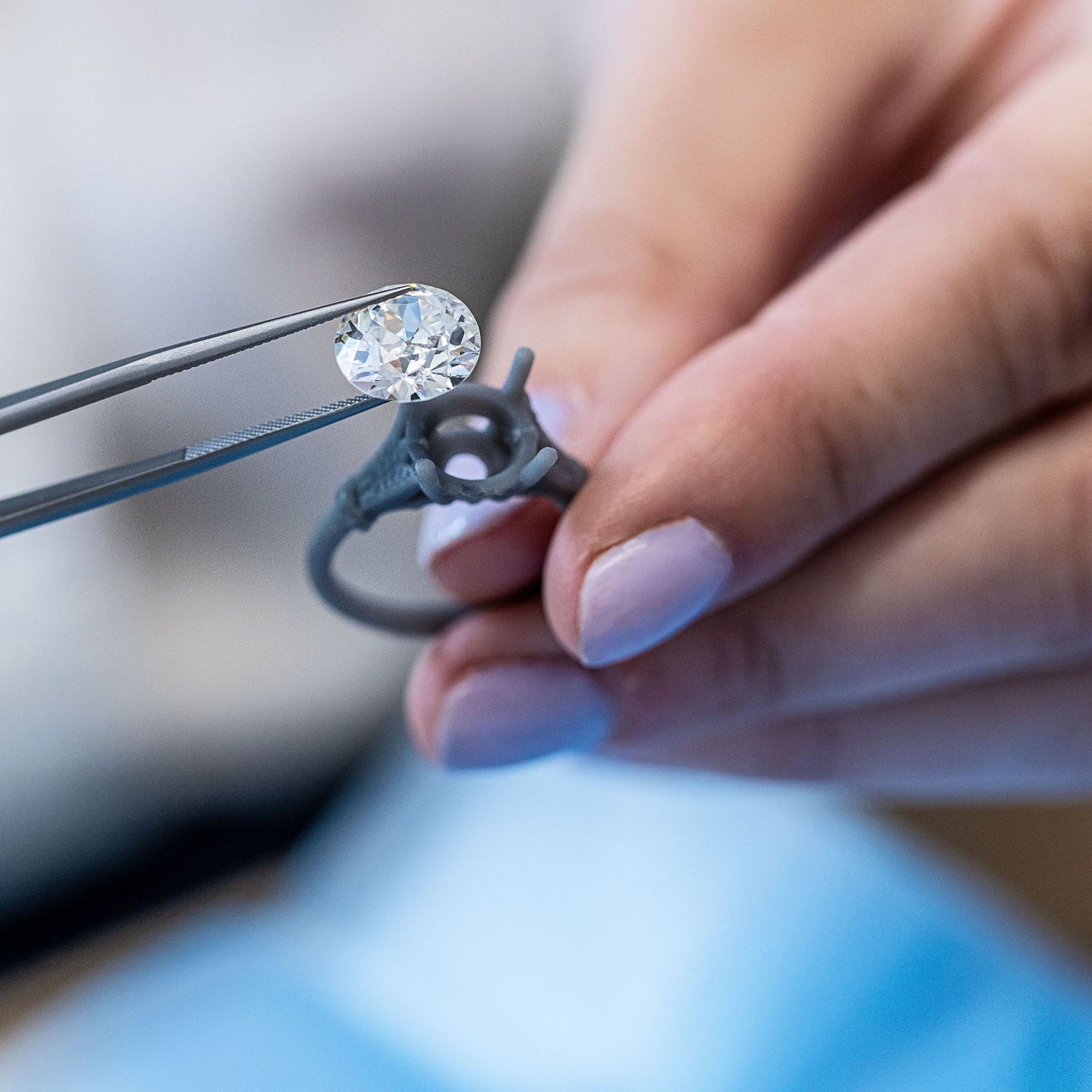 3D Print Design Review.
You'll be able to confidently make any necessary adjustments after having a wax model, which is made-to-scale, review of the ring before your piece goes to production. From the fit to the design details, you'll have the ability to make sure everything is perfect before we set your stones. Once you sign off, our master casters, goldsmiths, and diamond setters will hand-craft your design.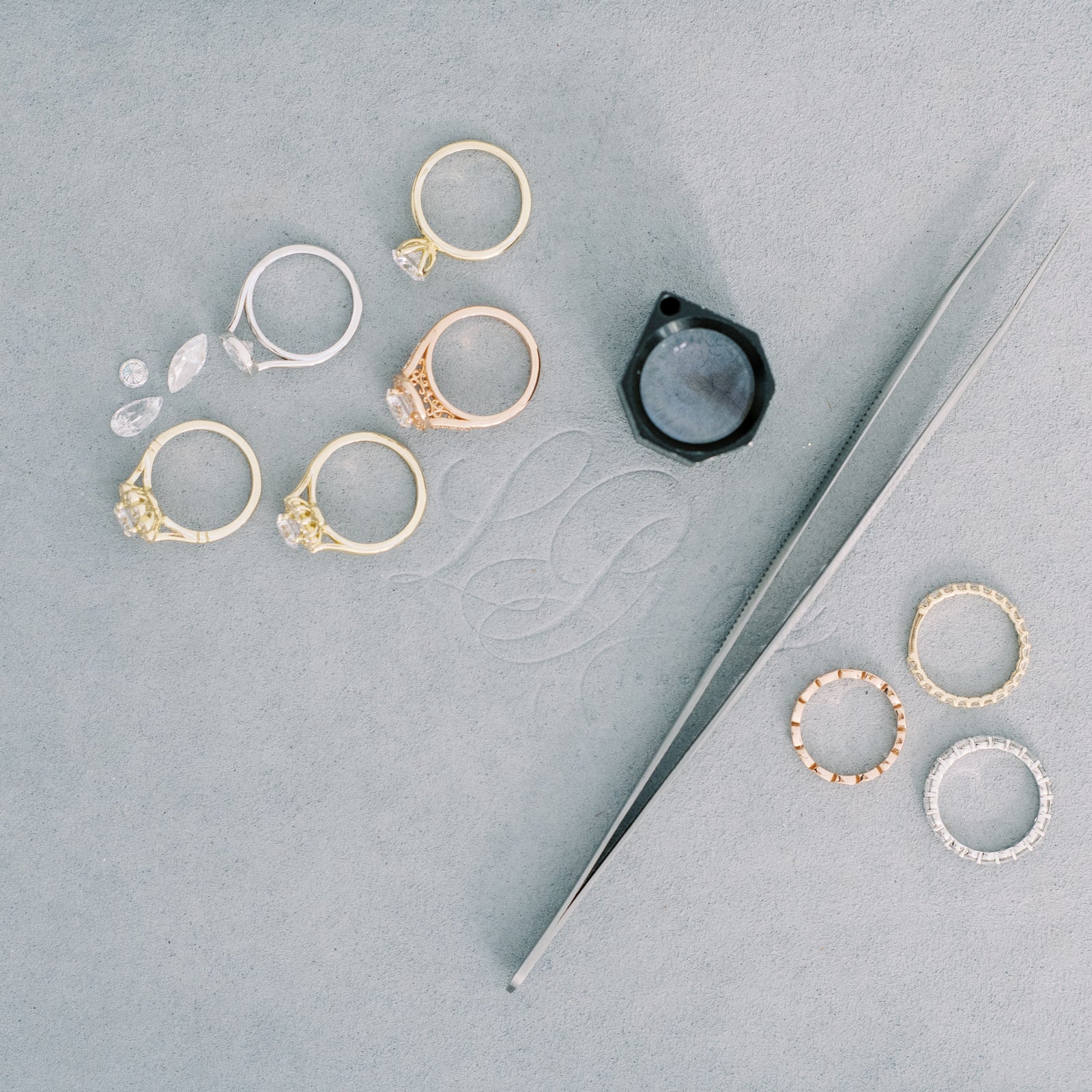 Ethical + Recycled Options.
We'll show you the most beautiful options for recycled diamonds, lab grown diamonds, or gemstones - all hand selected just for you - and your ring setting will be crafted fully from recycled gold or platinum.
Ready to book?
Get started below.
Virtual Appointments
Are you really interested in working with us but none of our studio locations suit your current situation? No problem! Virtual meetings are just as in depth as if we were meeting in person.