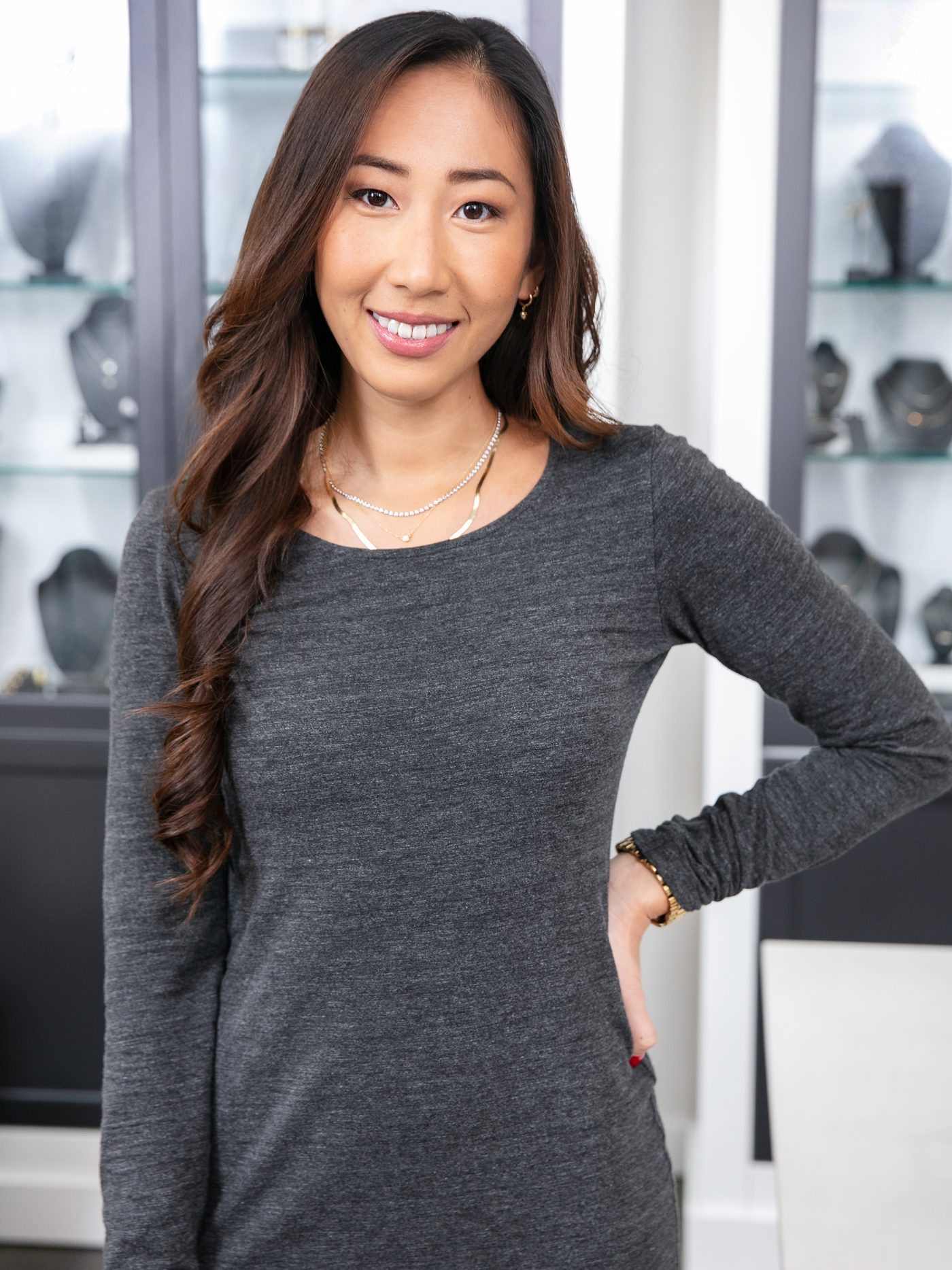 Hey there! Let's meet
Sojeoung Kim
Sales Manager
As sales manager for L. Priori, Sojeoung will help you bring your dream ring or heirloom redesign to life!
Her love for jewelry started when she was a little girl when her mom would bring her pieces of jewelry from her trips back home to Korea. After graduating from Temple University with a major in International Business and dual minor in MIS and Marketing, she continued her passion for jewelry by completing acomprehensive metalsmithing program at a jewelry trade school in NYC.
more about sojeoung
Let's have some fun.
Your go-to piece(s) of jewelry: the Mae Necklace, layered with chunkier necklaces.
What is your favorite book genre? Social and NeuroPsychology.
Simple pleasures: an empty gym early in the morning, fresh coffee, smell of grass in the summer, a throwback Mariah Carey song on your Spotify shuffle.
kind words from our clients
Accolades
Our experience at L. Priori with Sojeoung was incredible! I was just starting to look at rings and admittedly didn't know a ton about the process to start. Sojeoung took the time to explain everything in detail and answer any questions we had. She was extremely helpful in helping me create the ring I was looking for and making sure everything was all set in a timely manner. She was also super friendly and made what I thought was an intimidating process seem a lot more manageable. I would recommend anyone to use L. Priori.
We began poking around for rings in August - starting at Jeweler's Row but we never felt like we were in control of the process. We came across L. Priori as we were interested in a more customized experience, and we were not disappointed. We met with Sojeoung in September, set on a tear drop design, but Sojeoung was very open and encouraging to try different cuts and designs. The second the ring went on her finger her eyes lit up and we knew it was the cut. Sojeoung would provide thoughts and opinions all while staying within the upfront budget. We could not be any happier with the final product. I would 100% recommend for all engagement rings!