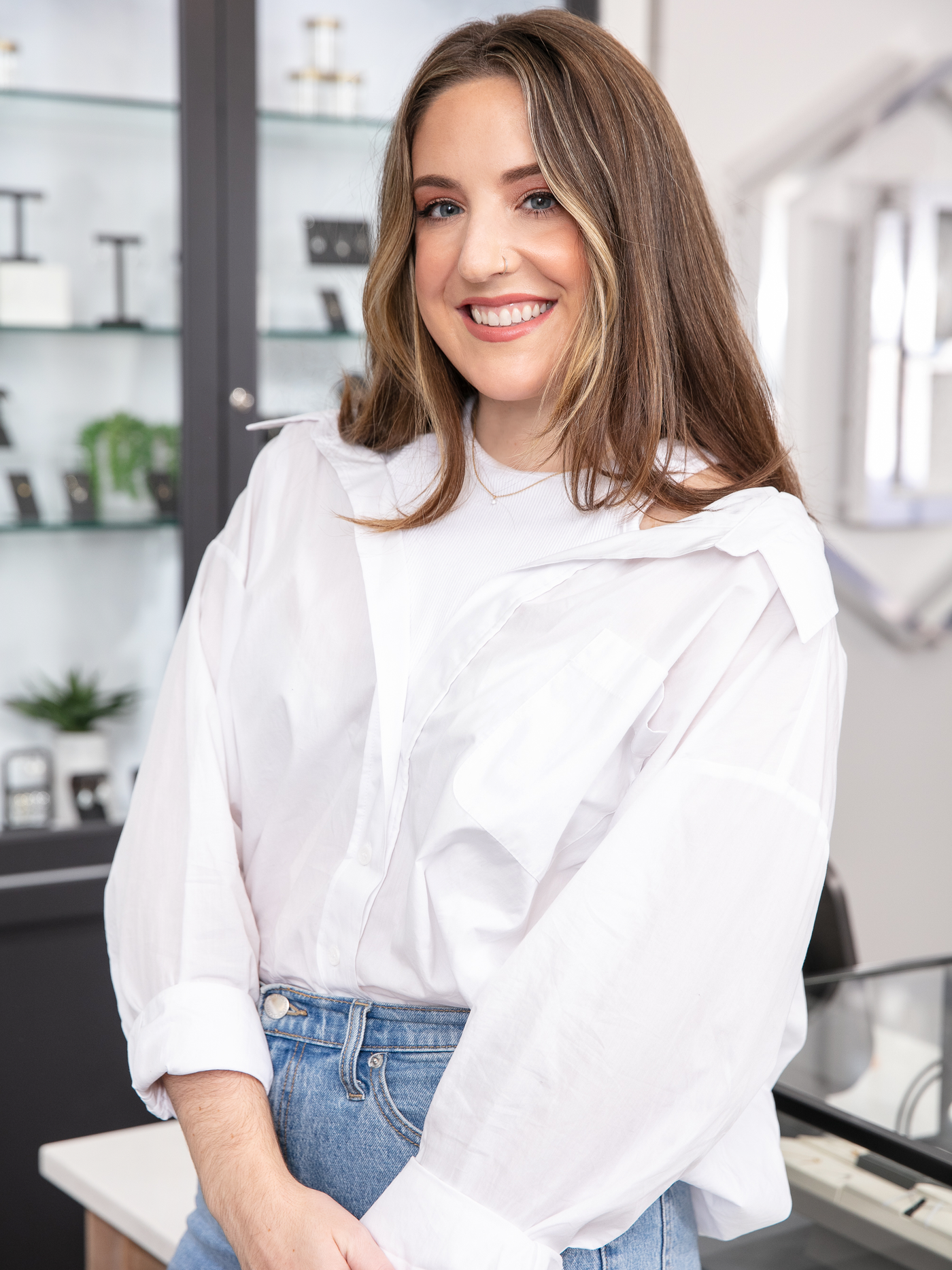 Hey there! Let's meet
Meredith Evans
Marketing Manager
Meredith is the marketing manager here at L. Priori - you'll find her pitching in with all things involving the website, merchandising and marketing. 
Meredith's love for jewelry stemmed from a young age after coming across hidden gems found in her mom's old jewelry boxes. Now she enjoys collecting everyday pieces and is a believer that jewelry will always be a staple for anyone's style.
more about meredith
Let's have some fun.
Your go-to piece(s) of jewelry: my Ella Huggies, always, and anything gold and dainty for layering!
Who was your childhood famous crush? Heath Ledger (RIP).
Simple pleasures: slow mornings, spicy margs in the summer/espresso martinis in the winter, anything lemon scented, a fresh manicure, spin classes, catching up on podcasts during a long walk, fresh flowers, a book you can't put down.