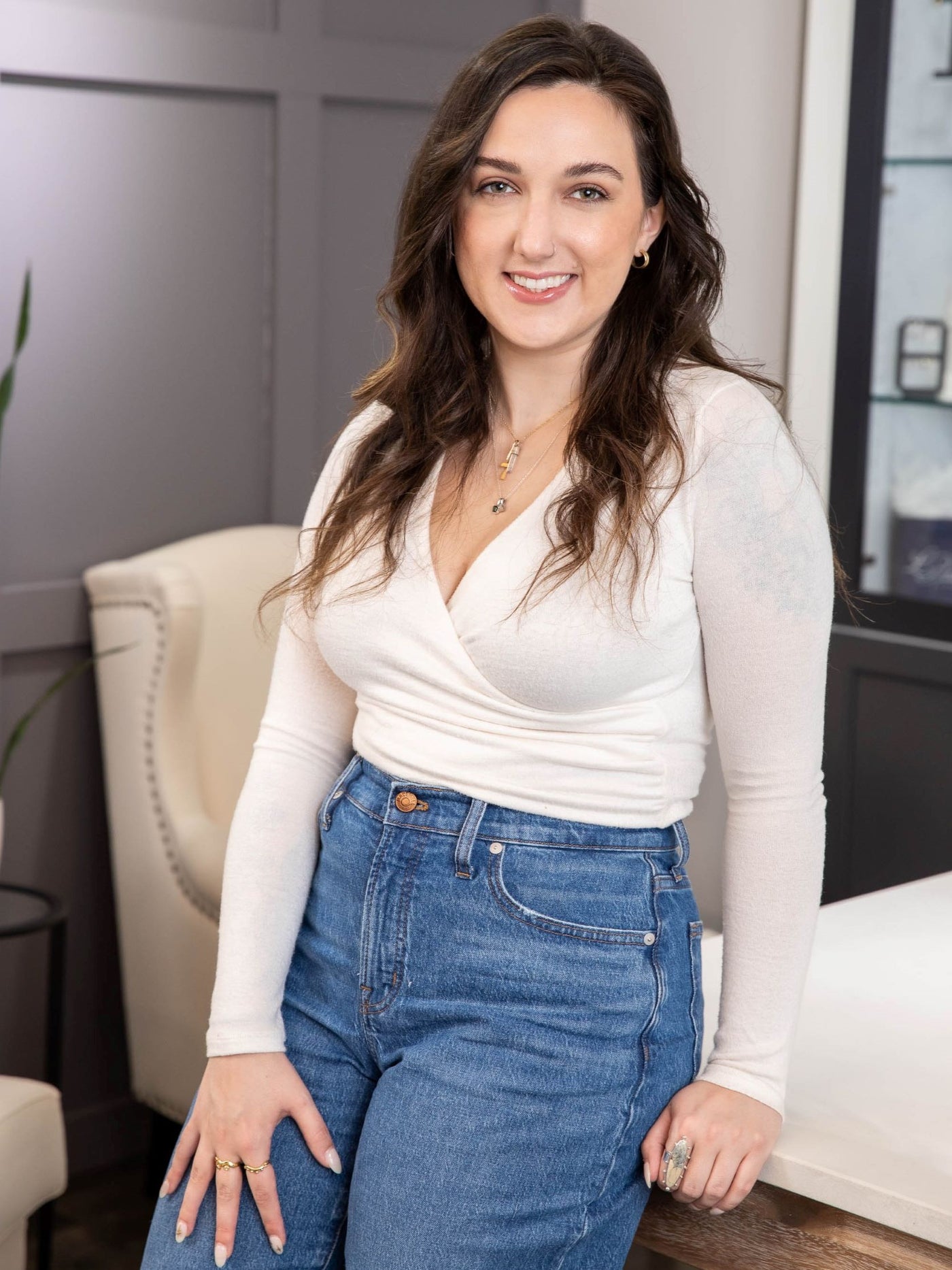 Hey there! Let's meet
Erin Marhefka
Social Media Coordinator
Erin is the social media coordinator here at L. Priori. She is the hand behind all of the reels and stories that you see showing off our dazzling creations. She also helps curate newsletters and photography. 
Erin graduated from Temple University in 2018 with a journalism degree. She was led into the jewelry industry through her photography business, where she realized that working with gorgeous diamonds and gemstones all day long wasn't a bad gig. A visual artist at heart, she makes sure that each piece of jewelry has its time to shine.
more about erin
Let's have some fun.
Your favorite LP piece: the Joy Earrings. I love a good hoop and a copious amount of colorful sapphires.
What is your favorite holiday? Halloween. I am absolutely one of those people who makes Halloween their personality. I don't even decorate for Christmas, only Halloween.
Outside of work, describe your ideal Saturday: start the morning with a coffee and a bagel from Brown St. Coffee and Bahnery, sit on my back deck with my favorite neighborhood cat while my cats seethe with jealousy from inside, visit my favorite small businesses in the city, and end the day with homemade espresso martinis and a scary movie. This perfect Saturday also preferably takes place in October.