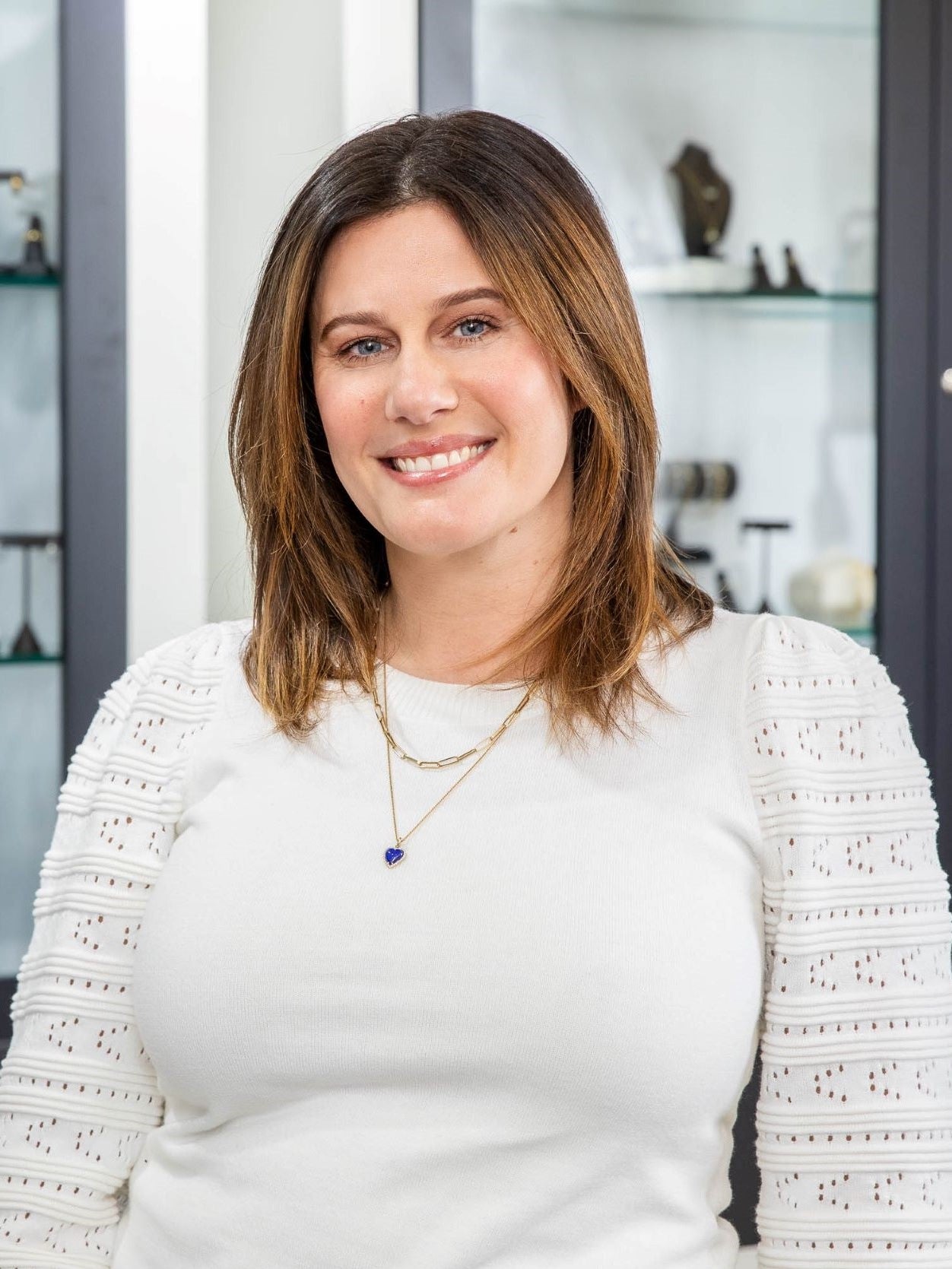 Hey there! Let's meet
Liz Moyer
Sales + Design Consultant
Liz graduated from Temple University with her B.S. in Early Education and received her M.Ed from Gratz College.
After teaching for over 12 years, Liz decided it was time to try something completely new and different. That's when a friend mentioned an opportunity at L. Priori. Knowing her love for all things diamond, she knew it was going to be the right fit! Liz always loved looking at engagement rings as a little girl and loves seeing the new jewelry that her mom creates from existing jewelry that was passed down from her family.  After learning the ins and outs of the technicalities of jewelry from the amazing and knowledgeable team, she is ready to make all special purchases fun, creative and most importantly, meaningful. Get ready for a good laugh when working with her!
more about liz
Let's have some fun.
Your favorite LP piece(s): the Anabel Ring or the Allison Hoops.
Clean a litter box or walk a dog? Walk a dog - leave the mess outside...unless you potty train your dog.
Simple pleasures: wearing sweatpants, fires in a fireplace on a snowy day, dancing and singing Kidz Bop songs with my daughter Poppy, doggy snuggles, anything milk chocolate, Doritos, going to Double Knot, and being a Philly sports fan.