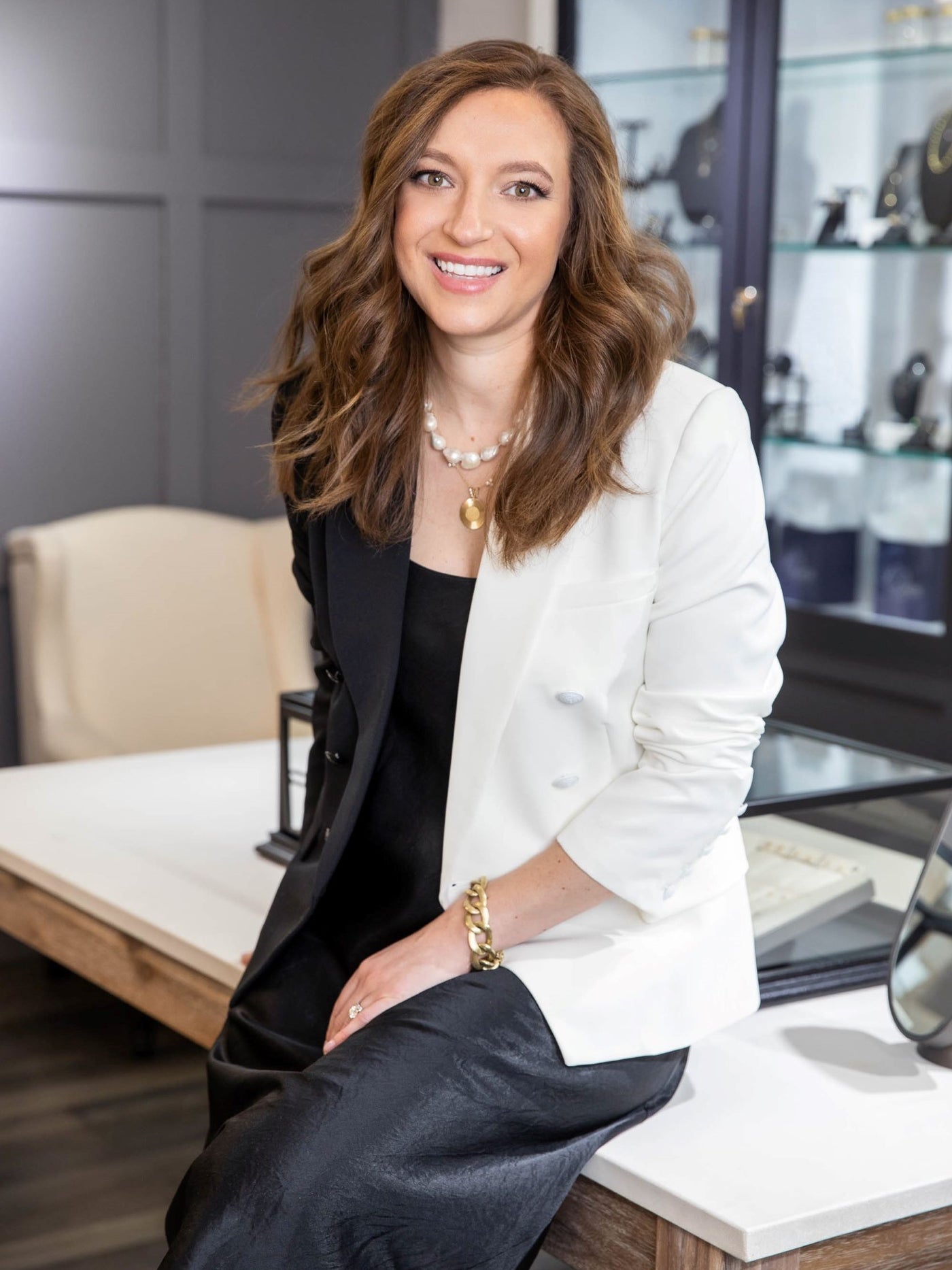 Hey there! Let's meet
Lauren Priori
Founder, Owner, CEO
Lauren Priori is the owner of L. Priori Jewelry in Philadelphia, PA. Since she was young, she's been dedicated to the craft of custom jewelry - even selling bespoke friendship bracelets on the middle school playground. 
After graduating from the University of Pennsylvania's Wharton School, Lauren eschewed the worlds of finance and consulting to pursue her love of fine jewelry. Lauren enrolled at the Gemological Institute of America and spent a year grading diamonds, identifying gemstones, and learning the craft and science of jewelry design and manufacturing. 
A GIA graduate gemologist, Lauren's work experience spans the sales floor of Tiffany & Co., to the back offices of a diamond auction house, to the fast-paced deal-making of Jewelers' Row. She knows the industry inside and out - and she knows how to get beautiful pieces at incredible values.
more about lauren
Let's have some fun.
Your go-to piece(s) of jewelry: chunky gold everything! I wear my Allison Hoops and estate gold rings nonstop.
What did you want to be when you grew up? A chef and restaurateur, a la Steven Starr.
Simple pleasures: a long run, my daughter's giggle, decaf cold brew, fresh basil from my garden.