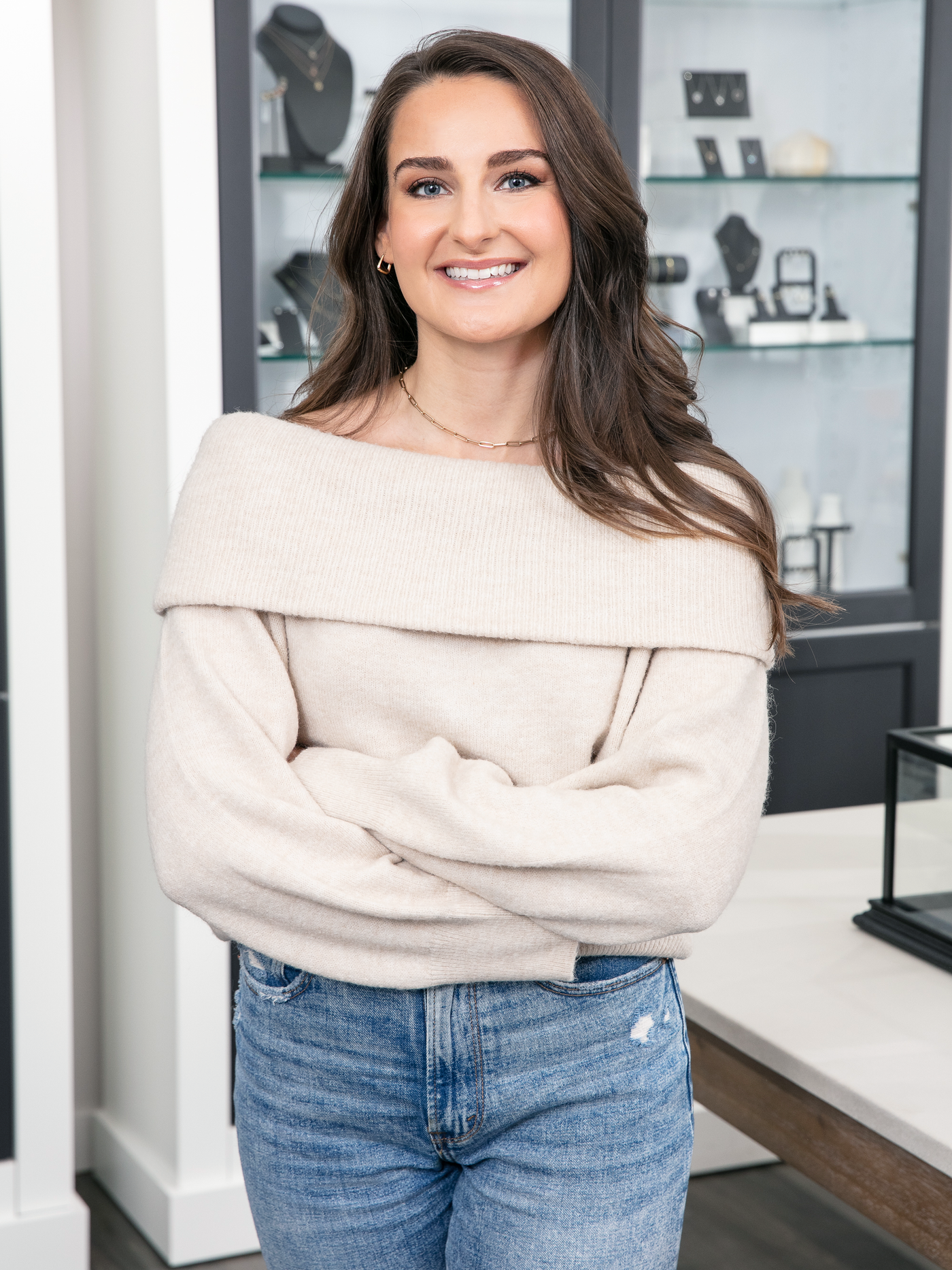 Hey there! Let's meet
Emily DiVecchio
Product Manager
Emily is the product manager here at L. Priori. You'll find Emily spearheading all our in-house jewelry designs, managing stock collections, and working with CAD for our custom projects. 
Emily graduated from Temple University with a BFA in metalsmithing and jewelry design, with a focus in CAD design and production. After taking her first bench jewelry class at Temple, she absolutely fell in love with jewelry and has been hooked ever since! Emily has always had an interest in designing engagement and bridal jewelry so she is super excited to be apart of the L. Priori team.
more about emily
Let's have some fun.
Your go-to piece(s) of jewelry: the Brynlee Chain and a pair of chunky gold hoops!
Would you support "National Avocado Day" as a work holiday? I absolutely would. 
Outside of work, describe your ideal Saturday: my ideal Saturday consists of a late morning hike, followed by lunch and cocktails with friends or family.