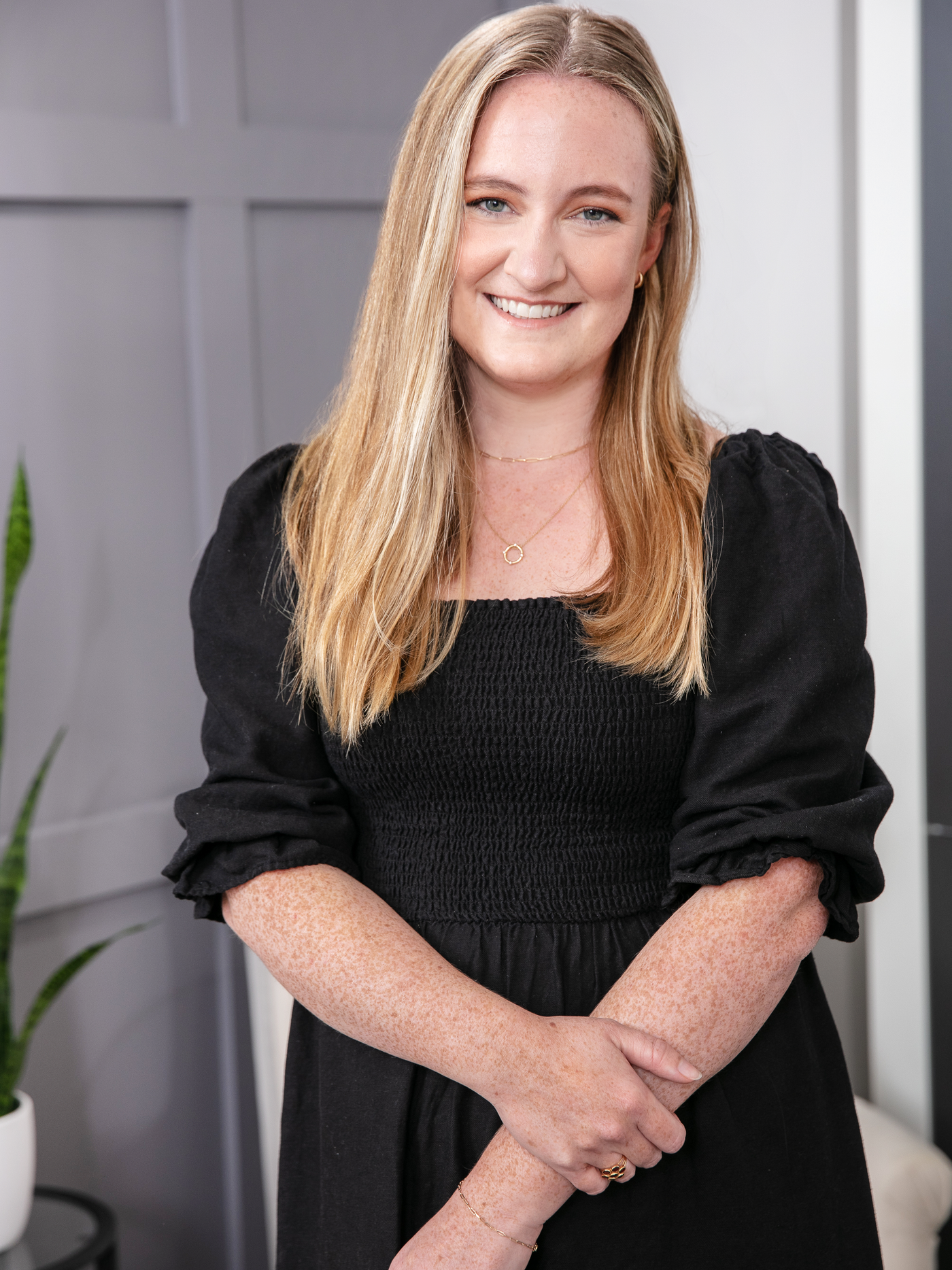 Hey there! Let's meet
Brooke Blair
Client Services Associate
Brooke attended school for fashion design and construction. After working in NYC in bridal design Brooke moved to Colorado to pursue her love of the outdoors. While there she was the Sales Manager at a Bridal Shop and a buyer for Vail Resorts, now she is back home and thrilled to be working with such an amazing team.
more about brooke
Let's have some fun.
Your go-to piece(s) of jewelry: you simply can't go wrong with the Brynlee Necklace or Amanda Hoops, they are both perfect for dressing up or wearing with your favorite pair of jeans. I love a good clean staple.
Attend a party or host a party? I would host a party over attending a party any day of the week! It is my absolute favorite when our home is filled with people we love having a good time.  
Simple pleasures: my daughter Lumi's laughter, picnics on Kelly Drive, sitting on my deck with a cup of coffee, a walk with the hubs, the smell of cookies in the oven, baby snuggles.