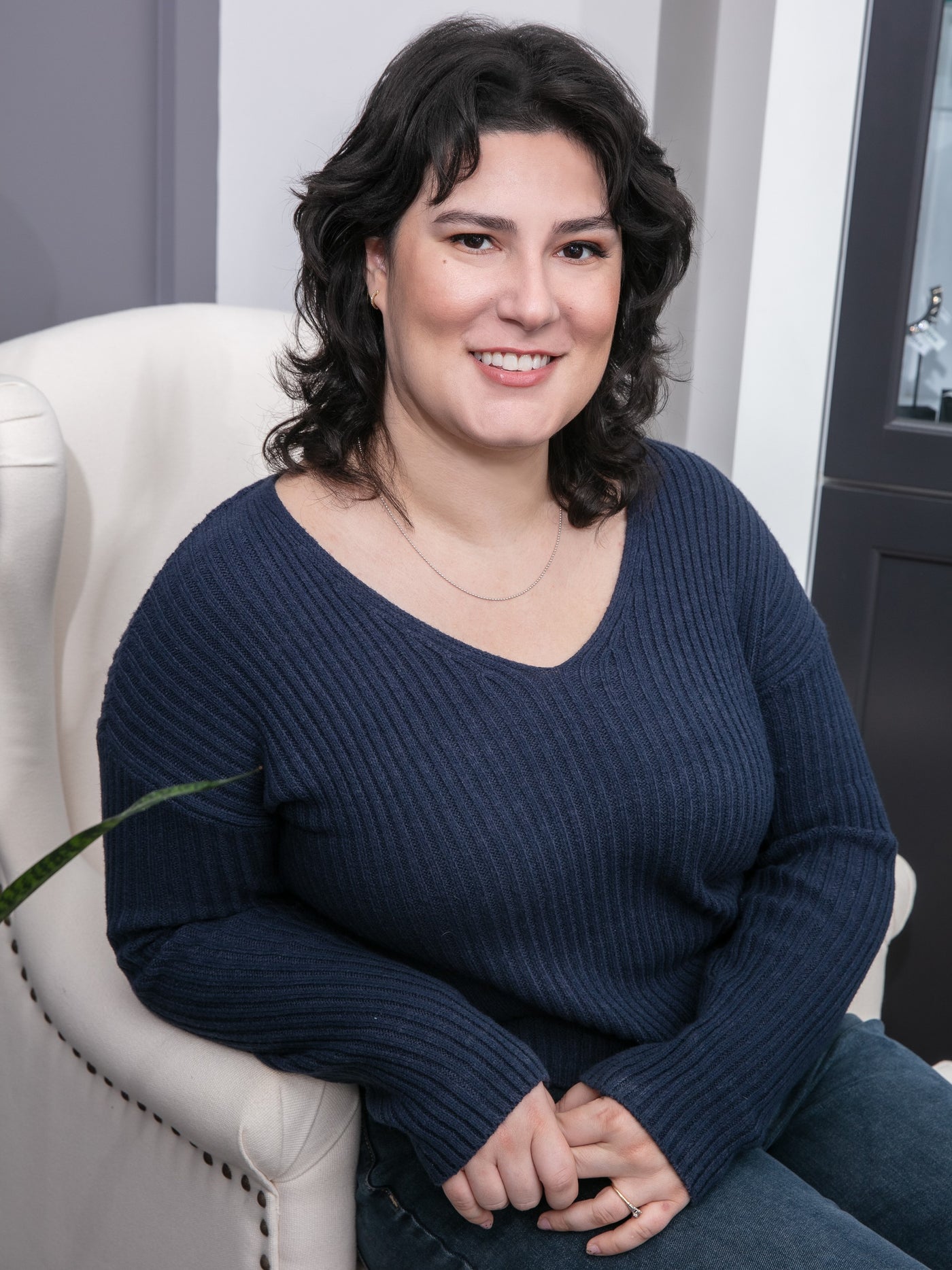 Hey there! Let's meet
Amanda Raffaele
Bench Jeweler
After graduating from art school with a degree in Animation, Amanda was unemployed when she stumbled across a listing for a jeweler's apprentice at a high volume repair shop. She applied, thinking she would just be getting coffees for the real jewelers, but at least it would pay the bills. The job turned out to be a true apprenticeship, and before she knew it, she found herself thrown into the world of cleaning, polishing, metalsmithing, and stone setting.
The high volume environment was great for exposure to lots of different kinds of jewelry needs, especially as a complete novice, but it didn't allow her the chance to devote a lot of time and care to each individual customer. After several years of learning, she was able to move out of the intensity of the high volume repair job and into a slower, more thoughtful, fine jewelry environment.
Now, with six years of jewelry experience behind her, Amanda works as a bench jeweler here at L. Priori. Her job is setting new pieces and repairing old ones. Amanda finds working for L. Priori extremely rewarding, because she gets to spend time with each piece and really focus on making each customer's jewelry visions come to life.
more about amanda
Let's have some fun.
Your go-to piece(s) of jewelry: huggie earrings + ear threader, a subtle necklace, and some antique rings.
Bad haircut or bad dye-job? Bad haircut. A haircut will grow out and settle in a week. A bad dye job is forever. (At least, until you chop off all the dyed hair. Thus: bad haircut.)
Outside of work, describe your ideal Saturday: spending time exploring Pennsylvania with my fiancé, Alex, and our dog, Broccoli. We like to drive to new places and check out the local scene wherever we end up. Broccoli especially loves to go for car rides, so we're always ready to hit the road to go adventuring!