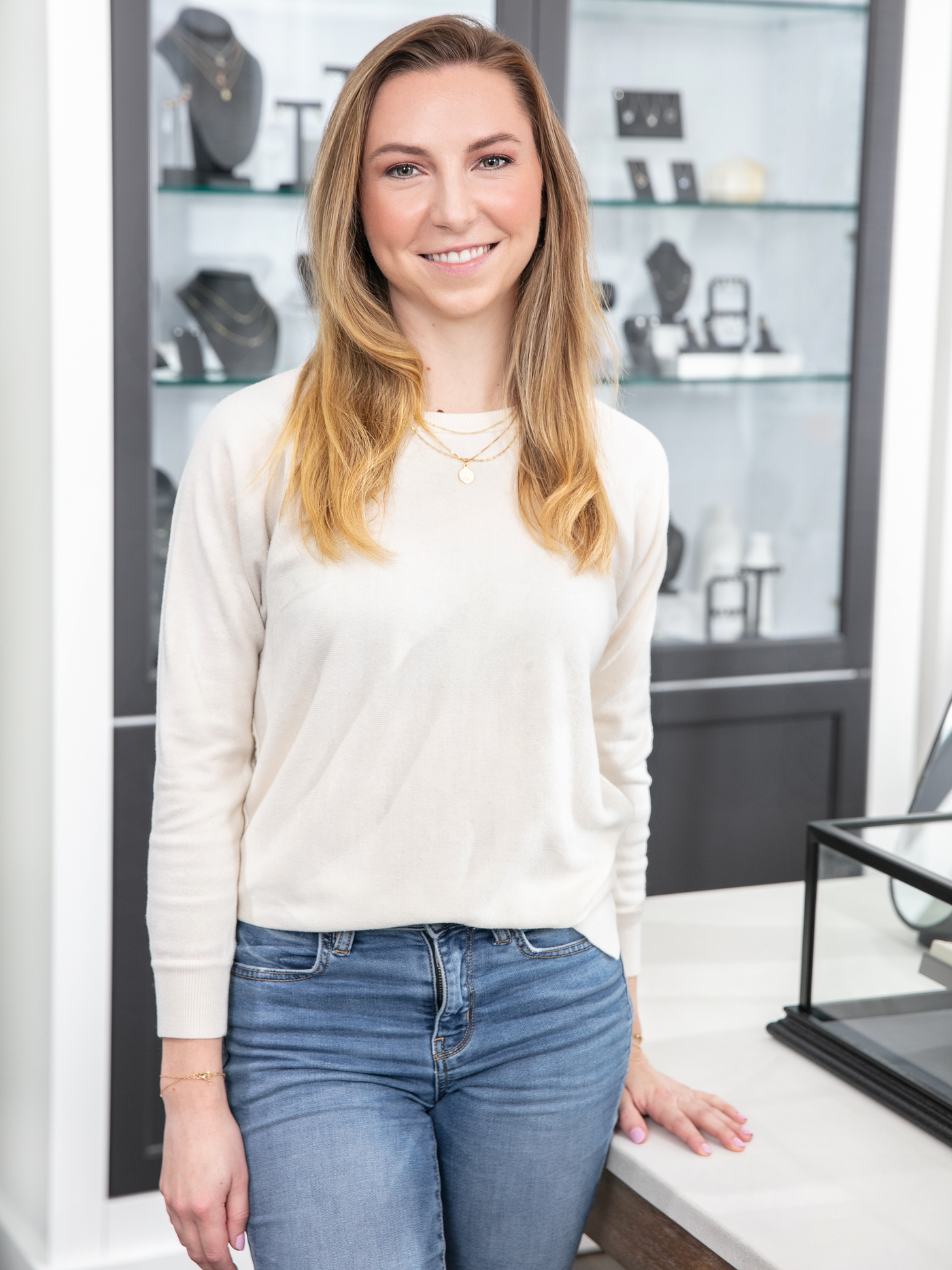 Hey there! Let's meet
Ally Schito
CAD Manager
Ally is the CAD Manager here at L. Priori Jewelry. She started in 2016 as the first LP employee and now helps bring all of our jewelry to life!
If you've ordered a custom piece, Ally has had a key role in the technical design, production, and sourcing of your jewelry. Ally enjoys seeing all of the finished pieces and especially the creative designs that the team comes up with.
more about ally
Let's have some fun.
Your favorite LP piece: the Rebecca Ring. 
What is your standard office lunch? Tacos! Even though they're kind of messy, and not the easiest thing to pack and reheat, I love them!
Outside of work, describe your ideal Saturday:  waking up early, taking a walk to the Schuylkill dog park (even though I don't have a dog), making sure to stop by Bakeshop on 20th on the way for a treat. Then walking to the Rittenhouse market, on the way home, buying some fresh produce to make a really delicious meal to prep for the week. Most likely tacos.