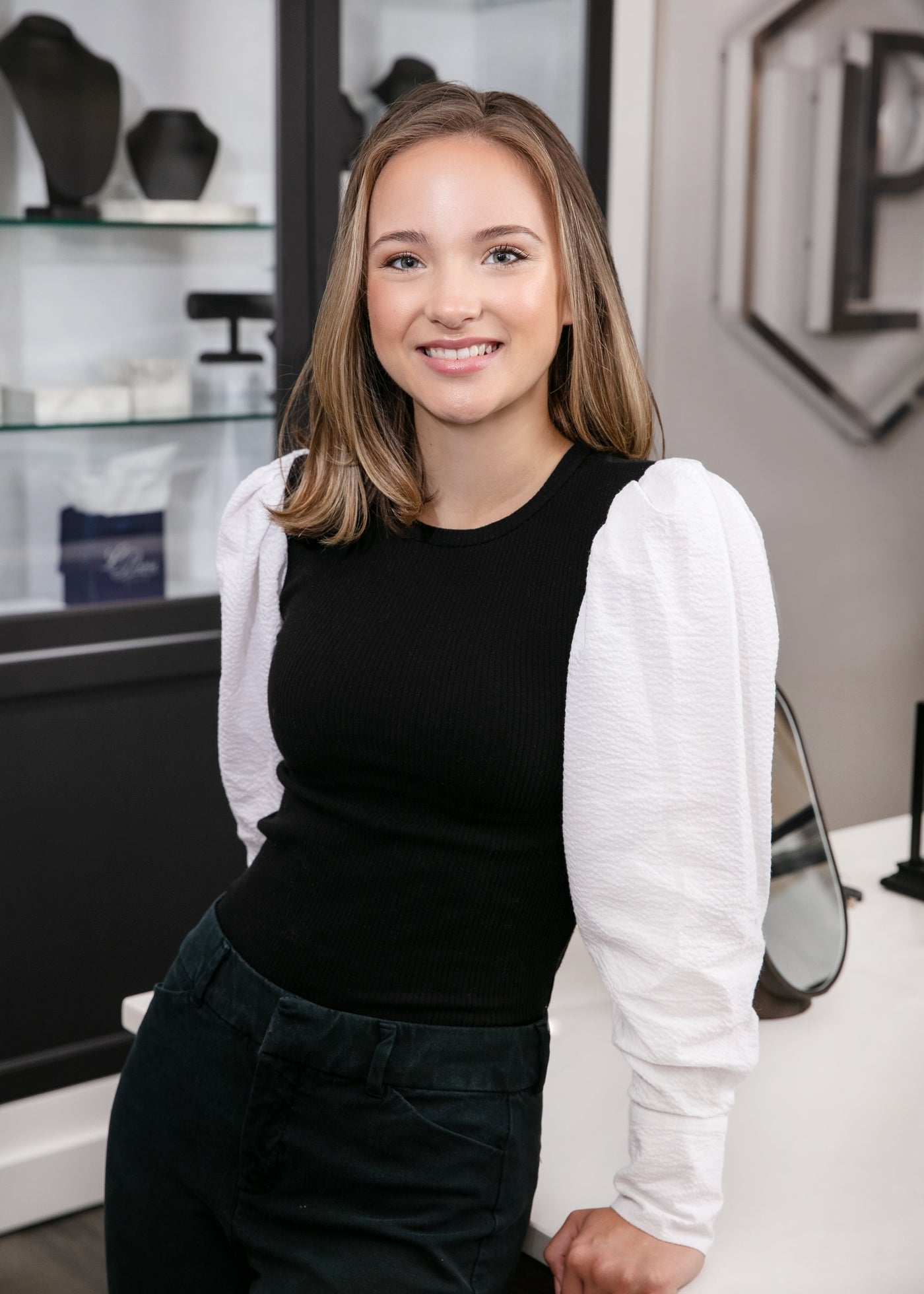 Hey there! Let's meet
Abigail Sensenig
Sales + Design Consultant
After working in sales and retail for over 5 years, Abigail made the switch to the jewelry industry.
She was truly inspired by the L. Priori business model and absolutely loves working with the amazing team of women here! After learning the technicalities of metals and precious stones, she is passionate about making the custom jewelry process truly personalized and exciting. Her detail oriented approach leaves no option unexplored when it comes to jewelry possibilities!
more about abigail
Let's have some fun.
Your favorite LP piece: the Charlie Ring.
Zombies or vampires? Vampires. They're way more fabulous - the Dracula look with a cape over top of a tux vest is very chic and sophisticated.
Outside of work, describe your ideal Saturday: first, yoga and a meditation by the Schuylkill River trail, next Bloody Mary's at brunch with a few girlfriends, then an afternoon hike followed by dinner at El Rey with her boyfriend.